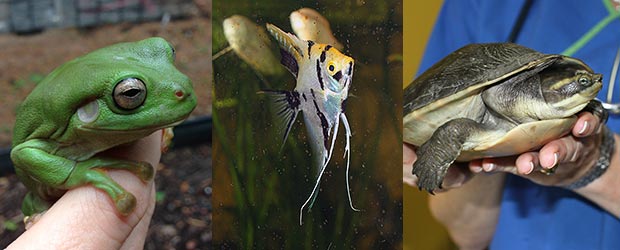 We've treated every thing from Danios to whip rays.
We care about all species and are experienced in treating them. We treat both them and their owners with respect.
If you don't feel your normal vet is comfortable treating these species we are happy to help.
We keep and care for a wide range of fish, frogs and others ourselves so we know what we are talking about.

Our x-ray is capable of making clear images of even the tiniest of pets.